Mutta Bonda is a favorite tea time snack among South Indians. It is easy and simple to make, if you already have boiled eggs at hand. Few months back we visited my friend Poongodi, where she quickly made some yummy muttai bonda. Our family enjoyed the muttai bonda and we enjoyed the time spent with them! After that day my husband kept saying we must make these egg bondas at home and finally we ended up making it at home and it tasted great! My husband helped me make these bondas and we enjoyed our evening snacks with kids!
Now a days, we get ready made bhajji/bonda mix in the store but making this egg bonda from scratch at home is extremely simple and will not require you to buy the mix from the store.
MUTTA BONDAI
Preparation time 10 mins | Cooking time 10 mins | Makes 6
Ingredients
Boiled eggs - 3

Besan (kadala maavu) - 3/4 cup

Red chilli powder - 1 tsp

Cumin powder - 1/4 tsp

Coriander leaves - 1 tbsp

Pepper powder - a small pinch

Salt - to taste

Oil - to deep fry

Water - as required
Watch the video in English
Method
1. Boil the eggs and set aside to cool. Check this link on how to make perfect hard boiled eggs.
2. Take the besan in a bowl and add the red chilli powder, cumin powder, coriander leaves and salt. Mix well.
3. Add water little by little and make it into a thick batter.
4. Slice the eggs into two. Sprinkle some salt and pepper powder over it.
5. Heat oil for frying.
6. When the oil is hot, dip the eggs in the batter and cover the egg with the batter. completely.
7. Drop it in the hot oil. Repeat with 2 more pieces of egg.
8. Fry till the bonda becomes golden brown.
9. Remove and drain in a tissue paper.
10. Repeat with the other eggs.
Notes
1. You can make smaller slices of eggs too.
2. You can add about 3 tbsp of rice flour to make your batter more thick.
Until next time,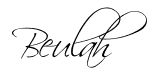 Share this post if you found it useful!