Vegetable Cutlets are one of the most favorite snacks of all time! If ever we go out for snacks then this cutlet is always a must have! It is easy and simple to make and kids will always love it.
One of the main things to note while making a cutlet is the binding agent. If you don't add proper and sufficient binding agent then you cutlet will fall apart when you fry them.
Also after adding the masala to the cooked vegetables, you can choose to cook it all again in a tawa to remove the raw smell of the masala.
So lets see how to make a tasty cutlet!
VEGETABLE CUTLET
Preparation time 20 mins | Cooking time 15 mins | Makes 12-13
Ingredients
Beans - 1/3 cup, chopped

Carrot - 1/3 cup, chopped

Peas - 1/3 cup

Sweet corn - 1/4 cup

Potatoes - 2 large (1.5 cups roughly chopped)

Bread crumbs - 3 tbsp

Coriander leaves - few chopped

Turmeric powder - 1/4 tsp

Garam masala powder - 1/2 tsp

Red chilli powder - 1/2 tsp

Green chilli - 1

Fennel powder - 1/2 tsp

Dry ginger powder - 1/2 tsp

Cumin powder - 1/2 tsp

Lemon juice - 1/2 tsp
Other ingr
edients
Maida - 2 tbsp

Water - as required

Bread crumbs - 1/2 cup

Oil - to fry
Method
1. Take the vegetables in a 2L pressure cooker and add required water (I used only 1/3 cup of water) and pressure cook for 3 whistles.
2. Once the pressure settles, open the cooker and if there is any water left over, saute the veggies until all water is gone.
3. Mash the cooked veggies. Add the turmeric powder, cumin powder, garam masala, fennel powder, dry ginger powder, red chilli powder, bread crumbs, green chilli and salt.
4. Add the masala before the veggies cool down.
5. Add the coriander leaves and lemon juice.
Mix well to form a dough.
6. Pinch off small amount of the dough and roll it into a ball. Then press slightly to make a patty. Repeat with the entire dough.
7. Take the maida in a small bowl, add little water and make it into a smooth paste. Keep the bread crumbs ready in another bowl.
8. Dip the cutlets in the maida mixture and then roll it in the bread crumbs and set aside on a plate.
9. Heat oil to fry the cutlets. When the oil is hot, slowly drop the cutlets and fry them in medium flame until it turns golden brown.
10. Flip the cutlets and fry on both sides.
11. Once done, remove the cutlets and drain it in a paper towel.
Notes
1. If you eat eggs, then you can dip the cutlets in the egg and roll in bread crumbs.
2. You can cooked vegetables in a tawa, add the masala to it and cook for a few more minutes to remove the raw flavor of the masala before making it into a dough.
3. If you don't want to deep fry, you can shallow fry on a tawa adding little oil.
4. Check out the aloo cutlets and mutton cutlet recipes.
5. If making for kids, do not add the green chilli.
Until next time,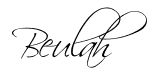 Share this post if you found it useful!