I usually make a large batch of sathumaavu and store it for a few months as I find it tedious to make it often. So when I make a large batch, I tend to add it in any of the dishes I make to make it a bit more healthy than what it already is. Similar to this paniyaram, I have made sathumaavu dosa, sathumaavu uthapam, sathumaavu ladoo and even sathumaavu cutlets.
So a humble paniyaram became a sathumaavu paniyaram and no one in my family could even tell that it had sathumaavu in it. The trick is to not add too much of sathumaavu, if you add too much then it alters the taste drastically. Add just enough and the taste and texture remains the same.
SATHUMAAVU PANIYARAM
Preparation time 20 mins | Cooking time 15 mins | Serves 3-4
Ingredients
Sathumaavu - 1/2 cup
Dosa batter - 1 kg

Onion - 2, chopped

Green chilli - 1

Coriander leaves - few chopped

Salt - to taste
T
o Temper
Oil - 2 tsp

Mustard seeds - 1/2 tsp

Urad dal - 1/4 tsp

Curry leaves - few
Watch the video
Method
1. Take the sathumaavu in a bowl and add some idli/dosa batter and mix well to avoid lumps.
2. Add this to the main idli dosa batter and mix well. Add required salt.
3. In a small pan, heat oil. Add the mustard seeds, urad dal and curry leaves.
4. When the mustard seeds splutter, add the chopped onions, green chilli and salt.
5. When the onions turn translucent, add the coriander leaves and switch off.
6. Add this onion to the batter and mix well.
7. Grease the paniyaram pan and add a ladle full of batter into each cavity.
8. Cook covered in medium to low flame for about 5 minutes.
9. When the edges look slightly brown and the top looks partially set, start to flip the paniyaram with a knife or spoon.
10. Cook for 2-3 minutes and then remove to a plate.
11. Repeat until batter is over.
Notes
1. You can add any veggies also to this batter.
2. You can directly add the sathumaavu to the dosa batter instead of mixing it in a bowl. I did that to avoid lumps in the batter.
3. I used homemade sathumaavu, you can use store bought as well.
Until next time,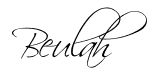 Share this post if you found it useful!