Aloo tikki or potato cutlets are tasty and delicious snacks that can be made for the evening. These cutlets are always a favorite among kids. They are made by adding a lot of mixed spices to cooked potatoes along with a binding agent. These cutlets can be deep fried or shallow fried.
Growing up, my mom used to make lots of cutlets and my brother and me always enjoyed eating it. The most favorite of our cutlets was the mutton cutlets and till today nothing beats my mom's tasty mutton cutlets!
POTATO CUTLETS
Preparation time 10 mins | Cooking time 15 mins | Makes 8
Ingredients
Potatoes - 3

Garam masala - 1/2 tsp

Red chilli powder - 1/2 tsp

Cumin powder - 1/2 tsp
Turmeric powder - 1/4 tsp

Dry ginger powder - 1/4 tsp

Bread crumbs - 1 tbsp

Corn flour - 1 tbsp

Coriander leaves - few chopped

Salt - to taste
To deep fry
Oil - as required

Bread crumbs - 1/4 cup

Egg - 1
Method
1. Pressure cook the potatoes for 4-5 whistles or until well cooked.
2. Then peel the potatoes and mash them well. Allow it to cool.
3. Add all the masala and the 1 tbsp bread crumbs and corn flour. Mix it all well and make it into a smooth dough.
4. Pinch off small amount of the aloo dough and roll it into a ball. Now press lightly to make a patty. Press the sides to seal the edges. Repeat with the entire dough.
5. Break open an egg in a small bowl and beat lightly. Take the 1/4 cup of bread crumbs in another small bowl or plate.
6. Dip each patty in the egg and roll it well in the bread crumbs and set aside.
7. Heat oil in a kadai. Gently drop in each patty and fry them in medium flame until it's golden brown.
8. Remove to a tissue paper.
Serve with chutney or sauce.
Notes
1. If you don't eat eggs, then take 2-3 tbsp of maida in a bowl and add little water and make it into a smooth paste. Dip the patties in this mixture and then coat with bread crumbs and proceed.
2. If you don't want to deep fry, then you can shallow fry the patties in a dosa tawa by drizzling little oil.
3. If you are going to shallow fry the patties then I would suggest you cook the potato along with the masala for a few minutes, before making them into patties, to remove the raw flavor of the masala from the cutlets.
4. You can add some chopped green chillies too.
5. Since we are adding corn flour, make sure the potato is cooled before you add the cornflour. Otherwise the mixture will turn sticky.
Until next time,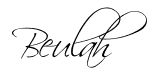 Share this post if you found it useful!