Sathumaavu is a health mix powder made with various grains, nuts, millets. I always make sathumaavu kanji for my kids but sometimes they don't like to eat the porridge. So I add sathumaavu powder to dosa batter to make sathumaavu dosa. This is an easy way to include sathumaavu.
SATHUMAAVU UTHAPAM
Preparation time 10 mins | Cooking time 5 mins
Ingredients
Method
1. Add the sathumaavu powder to the dosa batter. Add the required salt and mix well without lumps.
2. Chop the onion, tomato and coriander leaves.
3. Pour a ladle full of batter in a gridle. I used my uthapam pan.
4. Sprinkle the onion, tomato and coriander leaves on the uthapam.
5. Cover and cook for 3 minutes.
6. Once done, remove and serve.
Notes
1. If you cook covered, you need not flip the uthapam as both sides will get cooked.
2. You can add some chopped vegetables too.
3. You can add some green chillies to the batter.
4. You can make this with a smaller batch of dosa batter too. In that case, reduce the amount of sathumaavu added.
5. Make sure you mix the sathumaavu powder well with the batter without any lumps.
6. Check out the other sathumaavu recipes and uthapam recipes.
Until next time,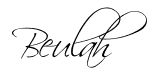 Share this post if you found it useful!