My mum used to make lots of chips for us and growing up, we used to love these chips she made. She always made us yam chips, vazhakkai chips and these potato chips and now I make these chips for my kids and they enjoy it so much! These are easy to make and kids will love to have this for snacks.
POTATO CHIPS
Preparation time 10 mins | Cooking time 10 mins | Serves 3
Ingredients
Potatoes - 3

Oil - to deep fry

Salt - to taste
Method
1. Wash and peel the potatoes. Cut each potato in half and then cut each half into halves.
2. Place each half over each other and chop the potatoes so that you get tiny pieces.
3. Heat oil in a kadai. When the oil heats up, add the potatoes in batches and fry until golden brown.
4. Remove the potatoes to a tissue paper and drain them.
5. Repeat with the remaining potatoes.
6. Add salt and mix well.
Notes
1. You can add salt and chilli powder too.
2. My kids like to have it just like that, without salt or chilli powder.
3. Chopping the potatoes into small pieces, makes sure it cooks fast.
Until next time,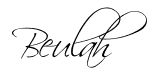 Share this post if you found it useful!