Oats omelette is a healthy breakfast filled with fibre and protein, the addition of vegetables only makes it more healthy and filling. I sometimes make this oats omelette instead of the regular omelette for our breakfast.
OATS OMELETTE
Preparation time 10 mins | Cooking time 5 mins | Serves 2-3
Ingredients
Oats - 1/2 cup

Eggs - 4

Pepper powder - 1 tsp

Cumin powder - 1/2 tsp

Red chilli powder - 1 tsp

Garam masala - 1/2 tsp
Fennel powder - 1/2 tsp

Onion - 1/4 cup

Tomato - 1/4 cup

Capsicum - 1/4 cup

Salt - 1.5 tsp (or to taste)

Coriander leaves - a small handfull
Method
1. Break open the eggs in a bowl and add all the masalas and salt in it and whisk well.
2. Add in the oats and mix again.
3. Add the chopped veggies and give a mix, add the coriander leaves and whisk again.
4. Heat a dosa tawa and drizzle little oil.
5. Pour half of the egg oats mixture, drizzle little oil around the omelette, keep the flame at medium to low and cook the omelette covered.
6. When one side is cooked, flip the omelette and cook the other side for 2 minutes.
7. Remove from heat and pour the other half of the mixture.
8. Serve hot.
Notes
1. You can add some more varieties of vegetables as well.
2. You can add chopped green chillies as well.
3. You can make 3 omelettes out of this too.
Until next time,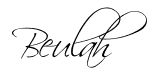 Share this post if you found it useful!