Keeai sambar is a healthy recipe made with lentils and greens. It is traditionally made in South India and it goes very well with rice. I normally make keerai sambar as it's healthy and tasty, this time I added some poosanikai (white pumpkin) along with the keerai and the sambar turned out even more tasty! This has become one of our favorites and I make this combination quite often! I have used siru keerai, you can use any variety of keerai.
POOSANIKAI KEERAI SAMBAR
Preparation time 30 mins | Cooking time 20 mins | Serves 3-4
Ingredients
Siru keerai - 1 bunch

Tamarind - 1 gooseberry size

Onion - 1 large

Tomatoes - 1 large
To pressure cook
Toor dal - 3/4 cup

Poosanikai - 2 cups chopped

Garlic - 6 pods

Cumin seeds - 1 tsp

Curry leaves - 1 sprig

Tomato - 1

Sambar powder - 2 tbsp

Turmeric powder - 1/2 tsp

Hing - a pinch

Ghee - 1 tsp

Salt - to taste

Green chilli - 2
To Temper
Oil / ghee - 2 tbsp

Mustard seeds - 1/2 tsp

Urad dal - 1/4 tsp

Curry leaves - 1 sprig

Hing - a pinch

Red chillies - 2
Method
1. Wash and soak the toor dal for 30 mins. Soak the tamarind in 1/2 cup of water.
2. In a pressure pan, keep a vessel with chopped poosanikai. Add the toor dal around the vessel. Add water and add all the ingredients mentioned under 'to pressure cook'.
3. Close the cooker and pressure cook for 3 whistles.
4. In the meantime, wash and chop the keerai.
5. In a kadai, heat oil/ghee. Add the mustard seeds, urad dal, curry leaves and red chillies.
6. When the mustard seeds splutter, add the chopped onions and saute until it turns translucent.
7. Add the chopped tomatoes and cook for 3 minutes.
8. Add the chopped keerai, mix well and cook for about 5-8 minutes.
9. As the keerai cooks, open the cooker and remove the bowl with the pumpkin.
10. Blend the dal till it's homogeneous.
11. When the keerai is cooked, add half cup of tamarind water alone.
12. Then add the cooked pumpkin and the mashed dal. Mix everything well together.
13. Add required water and check for salt. Cook for 3 minutes.
14. Add the tsp of ghee and switch off.
Notes
1. Adding all the masala to the dal and pressure cooking it, gives a lovely flavor and aroma to the sambar. I always cook my sambar this way. Check out all the other sambar recipes.
2.
Once you get the basics down, you can change the amount of every ingredient as per your taste.
3.
Use thick tamarind extract.
4.
When dal is being cooked in the pressure cooker add a tsp of oil to prevent overflow while the whistle goes off.
5. Instead of adding ghee at the last, you can temper with ghee itself instead of oil.
6. I use a vessel with holes to keep the vegetables to cook. If you don't have such kind of a vessel, you can use any vessel.
7. The amount of water you add depends on the thickness and consistency of the sambar you prefer.
Until next time,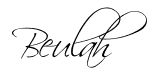 Share this post if you found it useful!