After baking the Christmas fruit cake, I had some soaked fruits left over and I made these brownies with it. These brownies have a rich and deep flavor to it because the fruits are soaked in grape juice. I usually soak my fruits in grape juice but if you have fruits that are soaked in rum then the taste of these brownies will be far superior and richer!
CHRISTMAS BROWNIES
Preparation time 15 mins | Baking time 25 mins | Makes 16 squares
From - here
Ingredients (My 1 cup = 240 ml)
Unsalted butter - 1/2 cup (113 gms)

Sugar - 1 cup

Eggs - 2

Flour - 1/2 cup

Cocoa powder - 1/3 cup

Baking powder - 1/4 tsp

Salt - 1/4 tsp

Soaked dry fruits - 1/2 cup

Instant coffee granules - 1/2 tsp (I used nescafe)

Vanilla - 1 tsp
Method
1. Pre heat the oven to 180 degrees C. Line and grease an 8 inch square baking dish.
2. In a large bowl, take the butter, sugar, cocoa powder and instant coffee granules. Heat it in the microwave for 1 minute.
3. Mix well and allow it to cool slightly. Make sure the sugar is dissolved well.
4. Add the eggs and whisk well.
5. Take the soaked fruits and drain off the excess liquid. Add little flour from the 1/2 cup of flour and coat the fruits well.
6. Add the remaining flour, baking powder and salt to the chocolate mixture and mix well.
Add the soaked fruits and mix well. Add the vanilla.
7. Transfer the batter to the prepared baking pan and bake in the pre heated pan for 25-30 minutes or until a skewer comes out with only a few crumbs sticking to it.
8. Remove from the oven and let it cool. Then remove and slice.
Notes
1. Do not over bake the brownie.
2. Adding some flour to the soaked fruits will prevent it from sinking to the bottom but if fruits are heavily soaked then it will sink nevertheless.
3. You can add some chopped nuts as well.
Until next time,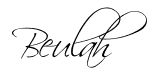 Share this post if you found it useful!