Two of my favorite simple desserts are brownies and ice cream! Put that together and you have a match made in heaven! Off late, I have been making ice creams with cakes, I made a chocolate cake ice cream and a plum cake ice cream. Both tasted absolutely delicious so this time I made with some brownies and this too was a total hit!
It is common practice to serve brownies with a scoop of vanilla ice cream, I know the taste of that and I knew this combination will work very well too! Do try it out, you will not be disappointed!
BROWNIE ICE CREAM
Preparation time 10 mins | Setting time 8 hrs | Makes 1.5L
Ingredients
Heavy whipping cream - 250 ml (I used tropolite)

Fresh cream - 250 ml

Brownies - 2 cups

Condensed milk - 3/4 cup

Vanilla - 1 tsp
Other ice cream recipes
Method
1. Roughly chop the brownies and set aside.
2. Add the vanilla to the whipping cream and beat until peaks are formed.
3. Add the fresh cream and beat again for 3 minutes.
4. Add the condensed milk and beat to mix.
5. Now add the chopped brownies and mix well.
6. Pour into a freezer safe container and let it set for 6-8 hours.
7. Enjoy!
Notes
1. Adjust the condensed milk according to your taste.
2. I have used tropolite which is a non-dairy heavy whipping cream. It is also pre-sweetened. If you get dairy heavy whipping cream, use 2 cups of it and leave the fresh cream, increase the condensed milk accordingly as the dairy cream will not be sweetened.
3. Use any brownies of your choice. I used buttermilk brownies to make this ice cream.
Until next time,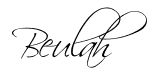 Share this post if you found it useful!