Mango Shrikhand is a traditional Indian dessert that is made in almost all Indian homes during the summer season. It is easy to make and tastes better than the store bought ones. If you make this with good hung curd and tasty ripe mangoes then this shrikhand will defintely taste better than the store bought ones. If you love eating curd then you will absolutely love eating this mango shrikhand.
MANGO SHRIKHAND
Preparation time 15 mins | Cooking time 0 | Serves 2
Ingredients
Hung curd - 155 gms (made from 400 gms of curd)

Mango puree - 1/2 cup to 3/4th cup (as per your taste)

Cardamom powder - 1/4 tsp

Sugar - 2 tbsp (or to taste)
To watch this video in English
To watch this video in Tamil
Method
1. To make the hung curd, check out this link on how to make hung curd.
2.
Take the mango slices and sugar in a blend to a paste. Set aside 1/2 cup.
3.
Take the hung curd in a bowl and set aside.
4.
Add the mango puree to the hung curd and whisk well.
5. Add the cardamom powder and mix again.
6. Add more sugar if needed.
7. Refrigerate and serve with cut mango slices.
Notes
1. If adding more sugar, make sure you add powdered sugar.
2. Using hung curd gives a nice thick and creamy shrikhand.
3. You can skip cardamom powder if you don't like it.
4. You can use homemade curd or store bought curd for this recipe. Make sure you use thick curd to make the hung curd.
Until next time,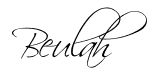 Share this post if you found it useful!