My parents always wrinkled their nose when they see me use the store bought perungaya powder, if you read the label carefully, there are a lot more additives in it other than the perungayam. My parents use the katti perungayam or the asafoetida block which they say is the purest form but I find it to be be so cumbersome to use it. Until one day I thought of this method and it works really well! It's easy and simple to make and you have clean and pure hing powder to use!
HOMEMADE HING POWDER
Preparation time 10 mins | Makes 85 gms
Ingredients
Katti Perungayam (compounded asafoetida) - 2 blocks or 100 gms
Some other kitchen basics recipes
Watch the video in English
Method
1. Break off small pieces of the katti perungayam and keep it in a glass heat proof plate.
2. Microwave for 1 minute. It will puff up slightly.
3. Take it out and let it cool. Microwave again for 1 minute and let it cool completely.
4. Transfer the bits to a small clean mixer jar and powder it well.
5. Store in clean jars.
Storage
I have kept this on the shelf for about 3 months and it's perfectly fine.
Notes
1. You can also microwave the whole perungayam and then break it into pieces. But I always do it this way as I don't know if such a huge block can be microwaved!
2. I normally make a single block at a time to make sure the powder remains fresh and flavorful.
Until next time,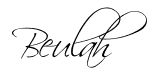 Share this post if you found it useful!