Eggless Whole Wheat Carrot Cake | Eggless Atta Carrot Cake | Eggless Carrot Cake Recipe |Carrot Cake - In this recipe, we will see how to bake an eggless whole wheat carrot cake. This cake is a tasty, soft and moist healthy carrot cake recipe that your family will love.
Ingredients
Grated carrots - 3/4 cup

Whole wheat flour (atta) - 3/4 cup (I used aashirwad)

Coconut sugar - 1/2 cup (can use powdered jaggery or cane sugar)

Buttermilk - 1/4 cup (1/4 cup milk + 1/2 tsp vinegar)

Milk - 1/4 cup

Oil - 1/4 cup

Cinnamon powder - 3/4 tsp

Nutmeg powder - 1/4 tsp

Salt - 1/4 tsp

Dry Ginger powder - 1/4 tsp

Chopped almonds - 2 tbsp

Chopped walnuts - 2 tbsp

Raisins - 1/2 cup

Baking powder - 1 tsp

Baking soda - 1 tsp

Vanilla - 1/2 tsp
Watch the video in English
Method
1. Grease and line a 6 inches cake tin with oil or butter. Pre heat the oven to 180 degrees C for 15-20 mins.
2. Chop the almonds and walnuts and toast it in the microwave or oven.
3. Take the milk and add vinegar to it to make the buttermilk.
4. Dust some flour over the nuts and raisins to prevent them from sinking to the bottom of the cake while baking.
5. Take a bowl and add the oil, sugar and buttermilk and mix it till the sugar dissolves.
6. Then add the milk and vanilla mix it in.
7. For the dry ingredients, place a sieve over the bowl and add the whole wheat flour, cinnamon powder, nutmeg powder, dry ginger powder, baking powder, baking soda and salt.
8. Sieve all the ingredients into the bowl and mix gently to make a smooth batter.
9. If the batter is too thick, add little milk. I added 1 tbsp of extra milk.
10. Add the carrots, nuts and raisins and mix it in.
11. Transfer the batter into the prepared cake tin and tap the tin lightly on the counter to remove air bubbles.
12. Place some raisins or walnuts on top of the cake to decorate it.
13. Now bake in the pre heated oven for about 30-40 mins. Put a skewer or tooth pick inside the cake, if it comes out clean then it's done otherwise bake for a little longer.
14. Cool completely and remove the cake from the tin.
Do watch the video for step by step description.
Notes
1. If using the microwave to toast the nuts, then toast it for 15 seconds. If using the oven, then toast it for 10 minutes.
2. Instead of coconut sugar, you can use any healthy sugar options like jaggery, palm jaggery.
3. If you don't have nutmeg powder, leave it out.
Bible blessing - Even today I declare that I will restore double to you. Zechariah 9:12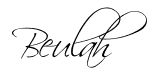 Share this post if you found it useful!