Chicken Curry | South Indian Chicken Curry Recipe | Easy & Simple Chicken Curry Recipe | Chicken - In this recipe, we will see how to make an easy and simple chicken curry in a pressure cooker.
Ingredients
Whole garam masala
Cinnamon

Cloves

Star anise

Cardamom

Bay leaf
Watch the video in English
Method
1. Wash the chicken pieces with turmeric powder.
2. To marinate the chicken, add turmeric powder, curd and salt. Coat the pieces well this these ingredients. Set aside for 30 mins.
3. In a pressure cooker, heat oil and ghee.
4. Once the oil heats up, add the whole garam masala and let it fry in the oil for sometime.
5. Then add the onions and green chillies. Add little salt and saute the onions till they turn golden brown.
6. Then add the ginger and garlic paste and saute till the raw smell leaves.
7. Then add the tomatoes and cook for 2 minutes.
8. After 2 minutes, we'll add some masala and then continue to cook the tomatoes.
9. Add fennel powder, coriander powder, cumin powder, red chilli powder, garam masala and pepper powder and mix well.
10. Cover the cooker lightly and cook for 5 minutes till the oil separates and the tomatoes are well cooked.
11. Add the marinated chicken and cook the chicken along with the masala for 5 minutes to searing it nicely.
12. As the chicken is cooking, add a handful of mint leaves.
13. Add the coconut milk and extra water. Mix well and check seasoning.
14. Close the cooker and pressure cook for 2-3 whistles. Once done, wait for the pressure to settle down by itself and then open the cooker.
15. Open the cooker and switch on the stove again and add lemon juice, mix well and cook the chicken curry for 5 mins.
16. Finally add the coriander leaves and mix well.
Notes
1. If you don't want to add coconut milk, skip that and add water instead.
Bible blessing - The blessing of the Lord will be on your food and water. Exodus 23:25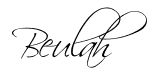 Share this post if you found it useful!