Easy Chicken Curry | Chicken Curry for beginners | Chicken Curry without Coconut - In this recipe, we will see how to make a tasty and delicious chicken gravy. This gravy can be a side dish for chapathi or can be served as a side dish for pulao or rasam rice.
Ingredients
Whole spices
Cinnamon - 1

Black cardamom - 1

Cloves - 4

Bay leaf - 2

Fennel seeds - 1/4 tsp
Watch the video in English
Method
1. Heat oil in a kadai and add the whole spices. Let it fry in the oil for sometime.
2. Then add the chopped onion. Add green chillies and salt and saute till the onions turn golden brown.
3. Add the ginger garlic paste and saute till the raw smell of ginger and garlic leaves.
4. Add the chopped tomatoes and mix in. Along with the tomatoes, add the mint leaves and mix well.
5. Let the tomatoes cook for 3 mins, then we can start adding the masalas.
6. Add the turmeric powder, red chilli powder, coriander powder, cumin powder and garam masala.
7. Add little salt and cook for 6-8 mins till the oil starts separating. Keep the flame at medium.
8. After 8 mins, open the kadai and mix lightly. Then add the curd, mix and cook for 2-3 mins.
9. Then add the washed and cleaned chicken pieces. Mix well.
10. Add required water. I have added only 1/2 cup of water as I wanted a thick gravy, you can add more water if you want a semi liquid gravy.
11. Cover and cook the chicken for 10 mins in medium flame.
12. After 10 mins open and add lemon juice and chopped coriander leaves. Mix well.
13. Cook for 2 more mins and switch off.
Notes
1. Chicken will cook fast, don't overcook the chicken.
2. Chicken will leave some water so add water accordingly.
Bible blessing - Those who trust in the Lord, will never be put to shame. Isaiah 49:23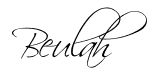 Share this post if you found it useful!