Suji Chocolate Cake | Semolina Chocolate Cake | Eggless Suji Chocolate Cake |Chocolate Semolina Cake - In this recipe, we will see how to make a tasty eggless chocolate cake with Rava/Sooji.
Ingredients
Rava - 1 cup

Sugar - 1/2 cup

Cocoa - 4 tbsp Oil - 6 tbsp

Curd - 6 tbsp

Milk - 1/2 cup ( plus 3-4 tbsp as required)

Vanilla - 1 tsp

Baking powder - 1/2 tsp

Baking soda - 1/4 tsp

Salt - 1/4 tsp

Instant coffee - 1/4 tsp
Watch the video in English
Method
1. Grease and line a 6 inches cake tin and pre heat the oven to 180 degrees C for 15 mins.
2. Add oil, milk and curd in a bowl. Add the vanilla and whisk it all together till it's well combined.
3. Then add the sugar and whisk it in. Then add the cocoa powder and coffee powder and mix it in.
4. Next slowly add the sooji. Add little by little and mix it well and then cover the bowl and let it rest for 10 mins.
5. After 10 mins, the sooji will absorb some liquid and the batter will become thick. If your batter is too thick, add little extra milk and mix.
6. I added only 1 tbsp of extra milk.
7. Then add the baking powder, baking soda and salt. Mix it in.
8. Transfer the batter into the tin and bake in the pre heated oven for 35 - 40 mins or until a skewer comes out clean.
9. Wait for the cake to cool down for 20 mins and then remove it from the tin.
Notes
1. If your sooji is large in size then pulse it in the mixee and then use it. If you have fine sooji then you can use it directly.
Bible blessing - Go in peace, and may the God of Israel grant you what you have asked of Him. 1 Samuel 1:17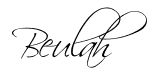 Share this post if you found it useful!