Whole Wheat Chocolate Muffins | Tasty Chocolate Muffins with Aata | Healthy Chocolate Muffin Recipe - In this recipe, we will see how to make healthy whole wheat chocolate muffins. This has become one of our most favorite chocolate muffin recipe. Not only mine but everybody I share it with seems to fall in love with it! Simple yet delicious muffins!
WHOLE WHEAT MUFFINS
Preparation time 15 mins | Baking time 22 mins | Makes 24
Ingredients
Whole wheat flour/aata - 2 cups

Jaggery - 1.5 cups

Butter - 1/2 cup, melted

Eggs - 2

Cocoa powder - 1/2 cup

Buttermilk - 1 cup (milk 1 cup + vinegar 1 tsp)

Milk - 2 tbsp (optional, if batter is too thick)

Baking powder - 1 tsp

Baking soda - 1 tsp

Salt - 3/4 tsp

Coffee powder - 1 tsp

Vanilla - 2 tsp

Mini chocolate chips - 1 cup
Watch the video in English
Method
1. Take the milk and add vinegar to it, mix lightly and set aside. This will be the buttermilk for this recipe.
2. Pre heat the oven to 180 degrees C for 15 mins. Line a muffin tray with paper liners.
3. In a large bowl, add the melted butter and jaggery and beat till it's combined.
4. Then add the eggs, one at a time and beat for 2 mins. Add vanilla and beat again.
5. Add the buttermilk and beat again.
6. Place a dieve over the bowl and add the whole wheat flour, cocoa powder, baking powder, baking soda, salt and coffee powder. Sieve into the bowl.
7. Mix the wet and the dry ingredients, be gentle don't over mix the batter.
8. If the batter is too thick, add 1 or 2 tbsp of extra milk and mix. I added 1 tbsp of extra milk.
9. Add the chocolate chips and mix again.
10. Add 1 scoop of the batter into the paper liners. Fill about 1/2 to 2/3rd of the liners. Top with more chocolate chips.
11. Bake in the pre heated oven for 20-22 mins. Do not over bake. Put a skewer or tooth pick after 20 mins, if it comes out clean, then it's done otherwise bake for a little longer.
12. Remove this set and bake the remaining muffins.
Notes
1. If you want to keep it healthy, add chopped walnuts instead of chocolate chips.
2. Do not over mix the batter. Since we are using whole wheat flour, if you over bake, the muffins will become dry.
Bible blessing - I am the Lord, the God of all mankind, is anything too hard for Me? Jeremiah 32:27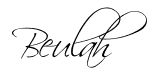 Share this post if you found it useful!