Cake balls are simple and easy to make and it looks so colorful, festive and cute! It is definitely a crowd pleaser and is most loved by kids. Cake balls are the easier version of cake pops. So far I haven't had the patience to make cake pops but I make a lot of cake balls since it's much easier to put this together!
I made these cute little cake balls since one of the cakes I made did not make it out of the pan! So I crumbled it and made these. I baked the cake to take it with me to a friend's house and finally I ended up making the cake balls and I should say this became very popular among all who had it, young and old!!
For the frosting, I had some left over chocolate fudge frosting and used that. You can use any frosting you like or use store bought ready made frosting too. If you don't have any frosting, then you can do what I have done with the vanilla cake (scroll down for that recipe). Or simply use a chocolate sauce or store bought hershey's chocolate sauce or nutella. The choices are endless!
You can also use left over cakes or store bought cakes for this recipe.
CAKE BALLS
Preparation time 30 mins | Makes about 20-25
Ingredients
Method
1. Crumble the cake in a bowl. Add the frosting and mix well.
2. Add the chocolate chips and/or nuts. I did not use this. Mix again.
3. Refrigerate the mix for about 20-30 mins.
4. Remove from refrigerator and take small amounts of it and roll into small balls.
5. Coat the balls with any sprinkles of you choice. I used chocolate semiya, sprinkles, silver balls and small fondant stars.
6. And serve!! Or keep in refrigerator until it's time to serve!!
Notes
1. If you're using an already moist cake, then use only 3/4 cup of frosting. If your cake is dry, use 1 cup of frosting.
2.
You need to use the right amount of frosting. If you use more then you will not be able to roll into balls.
3.
You can also use powdered or finely chopped nuts, icing sugar, cocoa powder to coat the balls.
If you have a vanilla cake then follow the recipe below. (This is an old post, made ages ago, when I first started blogging!)
I did not have anything to decorate these chocolate balls with except for some silver balls and it was past midnight and I just did not have the energy to grind nuts to coat these delicious balls. I tasted one and I decided this was absolutely yummy just as it is, so I left them 'naked'!
I used this eggless vanilla cake for this recipe. You can skip some steps if you use a chocolate cake. I would suggest to use a chocolate cake to make this. Or use any left over cakes.
CAKE BALLS
Preparation time 30 mins | Makes about 18
Source - here
Ingredients
Eggless Vanilla Cake

- 2.5 cups

Cocoa powder - 1 tbsp

Melted Chocolate - 2.5 - 3 tbsp

Melted butter - 2 tsp

Icing sugar - 2 tbsp
Method.
1. Crumble the cake and set aside. Melt chocolate over a double boiler (chocolate kept in a

heat proof bowl placed over a sauce pan of simmering water).
2. Add the crumbled cake, icing sugar, cocoa powder and butter in a bowl and mix well. Add the melted chocolate and mix again.
3. Chill this mix for atleast 30 mins.
4. Remove from fridge and take small amounts and roll in your hands to form smooth balls.
5. If needed add more melted chocolate or chocolate sauce to firm the crumbled cake together.
6. Roll these balls in your preferred toppings and chill again for 1 hour before serving.
Notes
1. You can use powdered nuts, sprinkles, cocoa powder, chocolate semiya, icing sugar anything to coat the chocolate balls. Be creative.
Until next time,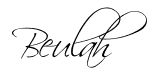 Share this post if you found it useful!