I love strawberry milkshake! Of all the milkshake recipes I have posted, this is my most favorite! N
ext to mangoes, s
trawberries are one of my favorite fruits and every strawberry season, I can't help buying these lovely fruits and I always relish this milkshake!
STRAWBERRY MILKSHAKE
Preparation time 5 mins | Serves 2
Ingredients
Fresh Strawberries - 140 gms, about 1 cup roughly chopped

Chilled milk - 1 cup

Strawberry Ice cream - 2 scoops

Sugar - 1.5 to 2 tbsp
To watch this video in English
To watch this video in Tamil
Here are some other Strawberry Recipes
Method
1. Place the strawberries in the freezer for 30 minutes before starting.
2. Wash the strawberries, remove the leaves and chop them into pieces.
3. Add the chopped strawberries to a blender and add the ice cream.
4. Add the milk and sugar and blend till smooth.
5. Pour into glasses and serve.
To serve - You can add some whipped cream or another scoop of vanilla ice cream before serving.
Notes
1. If your strawberries are very tart then adding it to milk can curdle it. Especially if the milk is hot.
2. Increase the sugar if your berries are not too sweet.
3. We prefer this consistency, if you prefer a runnier milkshake you can increase the milk by 1/4-1/2 cup.
4. If your strawberries are not deep red in color, you will not get a pink color to the milkshake, in that case, you can add a drop of pink color.
Until next time!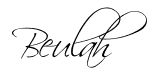 Share this post if you found it useful!