Ganache is the silky soft chocolate cream you find on cakes as a filling or as a frosting. It is what makes a chocolate cake more sinful and delicious, making you want to lick it off!
It is basically made by mixing cream with chocolate. It is very simple to make once you know the basics and ratio of chocolate to cream. Generally, the higher the cocoa butter in the chocolate ( the darker it is), the less cream you will need. So for dark chocolate ganache the ratio will be 2:1 - twice as much chocolate to cream. For milk chocolate - 2.5:1 (chocolate to cream), for white chocolate 3.5:1 ratio is used. It also depends on the type of chocolate you are using. Generally ganache is made with dark / semi sweet or bittersweet chocolate but you can make it with milk chocolate too.
Chocolate
- Use a good brand of chocolate to get the perfect ganache. I used Morde dark compound, it's not the best but still it tastes good.
Cream - Heavy whipping cream with a fat content of above 35% is what is generally used for ganache but we don't get that here. I used amul fresh cream which is only 25% fat but it works well. You can also use Milky Mist which is supposed to have about 35% butter fat content.
Butter - Use about 1 tbsp of butter for a good shine to the ganache.
There are 3 types of ganache
1. A thin ganache which is poured as a glaze over cakes or ice cream - This has a ratio of 1:1. One part of chocolate to one part cream.
2. Rich ganache which is used for filling and frosting has a 1.5:1 chocolate to cream ratio.
3. Truffle ganache has a ratio of 2:1 (chocolate:cream). This is very thick and can be whipped.
The simple logic is, if you need a ganache to spread, use less cream. If you need a thin flowing ganache, use more cream.
You can also add butter or corn syrup for shine. Any flavors can also be added to the ganache.
I needed a thick ganache to frost the cake, hence used a 2:1 ratio. I have used Morde dark compound to make this ganache. Make the ganache and let it set for a few hours and then use it to spread on cakes.
DARK CHOCOLATE GANACHE
Preparation time 20 mins (including chopping chocolate!) Cooking time 30 seconds| Makes about 1.5 cups
Ingredients
Chocolate - 400 gms

Butter - 1 tbsp

Cream - 200 gms (Use a little less for an even more thick ganache)
(You can change the proportion based on how much ganache you need. Just follow the same ratio of 2:1)
1. Chop the chocolate into tiny pieces. Make sure the chopped pieces are all of the same size so that it will all melt at the same time.
2. Heat the cream in a saucepan or a microwave until you see tiny bubbles appearing around the edges. If using microwave, as a general rule, keep for 30 seconds.
3. Once you see the bubbles, remove from heat (otherwise the cream will bubble up and overflow) and pour over the chopped chocolate.
4. Submerge all the chocolate pieces and let it stand for 5 minutes.
5. After 5 minutes, start mixing the chocolate and cream together.
Add the butter.
Keep mixing until it all comes together as a smooth mixture.
6. If there are pieces that have not melted, put it back in the microwave for 30 seconds and mix again until it is smooth.
7. Once cool, use it if using for glaze. Otherwise, cover it with a cling film and keep it refrigerated until it sets well and use as needed.
8. If refrigerating, bring it to room temperature before using.
Storing Ganache
You can keep the ganache at room temperature for a couple of days, it hot climates, you can keep at room temperature for a day. After that it needs to be refrigerated until used.
It can be kept frozen for 3 months.
Notes
1. You can reduce the cream a little more if you need a thicker ganache.
2. If after you refrigerate you find it is too thick, microwave for 10 seconds, mix and use.
3. Check out the post on how to make nutella ganache and salted caramel ganache.
4.
I used amul fresh cream.
Until next time,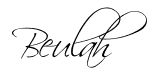 Share this post if you found it useful!