Aval is known as flattened or beaten rice in English and this is de husked rice which is flattened into flat dry flakes. I first had this in my perima's house and I fell in love with the flavor. So many recipes can be made with aval and this is an easy breakfast recipe and can be made as a quick snack too. Although simple to make this is a flavorful dish. All the ingredients which goes into making this dish makes this a very flavorful and tasty dish.
Also check out the red aval upma recipe and the white vegetable aval upma recipe.
AVAL UPMA
Preparation time 5 mins | Cooking time 10 mins | Serves 3-4
Ingredients
Aval (Flattened Rice) - 2 cups

Onion - 2 medium

Green chilli - 2 chopped

Ginger - 1/2 tsp finely chopped

Turmeric powder - 1/2 tsp

Roasted peanuts - 3 tbsp or more

Lemon juice - 1 tsp

Coriander leaves - few chopped

Salt - to taste
To Temper
Oil - 2 tbsp

Mustard seeds - 1 tsp

Cumin seeds - 3/4th tsp

Channa dal - 1/2 tsp

Hing - a pinch

Curry leaves - few
Method
1. Take 2 cups of aval in a colander or a large strainer and wash the aval and let it rest in the colander. Allow the water to drain. Do not let the aval sit in water for too long as this will make the upma soggy.
2. In a pan, heat oil. Once the oil heats up add the mustard seeds, urad dal, channa dal, curry leaves, cumin seeds, hing and ginger.
3. Once it splutters, add the chopped onion, salt and chopped green chilli. Saute until the onion becomes translucent.
3. Add the turmeric powder and mix well.
Add the roasted peanuts. Mix well.
4. Drain the aval completely and add it to the onions and mix well. Allow this to cook for a couple of minutes.
5. Add a tsp of lemon juice and mix well.
6. Once the aval is cooked completely (it will take only a few minutes since it's pre soaked) add the chopped coriander leaves and switch off.
Notes
1. If you don't have a colander, wash the aval and soak it in little water. Use any vessel.
2. I have used roasted peanuts, if you don't have roasted peanuts then roast them first in some oil and remove. Then add it at last.
3. You can add cooked veggies to this for a different taste.
4. You can sprinkle some grated coconut over this too.
5. You can sprinkle some sev for a crunchy aval upma.
Until next time,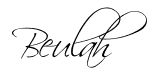 Share this post if you found it useful!