Aval or poha is nothing but flattened rice and considered to be rich in vitamins and protein. This red aval is considered to be even more healthy and nutritious than the normal white aval. The red aval is made from red rice and is rich in iron. If anyone in your family has an iron deficiency then it is recommended to include this red aval in the daily diet.
You can make this upma or even make a sweet dish out of this by adding coconut and jaggery. I even use this red aval in my idli batter. You can make this even more healthy by adding vegetables of your choice. There are 2 kinds of red aval - hard and soft. I have used the soft variety.
RED AVAL UPMA
Preparation time 5 mins | Cooking time 10 mins | Serves 3
Ingredients
Red aval - 2 and 1/4 cups

Onion - 1 large, chopped

Green chilli - 2

Garlic - 4, chopped

Cumin powder - 1/2 tsp
Fennel powder - 1/4 tsp
Garam masala powder - 1/2 tsp

Lemon juice - 1 tsp

Salt - to taste

Coriander leaves - few chopped

Roasted peanuts - 1/2 cup
To Tem
per
Oil - 3 tbsp

Mustard seeds - 1/2 tsp

Urad dal - 1/4 tsp

Curry leaves - 1 sprig

Hing - a pinch
Method
1. Wash the aval and drain the water completely. Let this sit in the colander for 8-10 minutes. Do not soak the aval.
2. In a kadai, heat the oil and add the mustard seeds, urad dal, curry leaves and hing.
3. When the mustard seeds splutter, add the chopped onions, garlic, green chillies and salt.
4. When the onions turn translucent, add the cumin powder, fennel powder and garam masala. Mix well and cook for 3 minutes. If needed sprinkle little water.
5. Add the lemon juice and mix well.
6. Now add the aval and mix well. Cook for a few minutes until the aval becomes soft and well cooked.
7. Add some chopped coriander leaves and switch off.
8. Add the peanuts and mix well and serve.
Notes
1. If you soak the aval in water it will become very soggy. Wash the aval and drain it and let it sit for a few minutes.
2. You can add any veggies of your choice.
3. I have used roasted peanuts so added it last. If using raw peanuts, roast it in the beginning itself.
4. Check out the white aval upma recipe and the vegetable white aval upma recipe.
Until next time,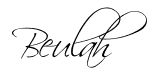 Share this post if you found it useful!