I baked some brownies after a very long time. I only bake a large batch when we have guests a home, for my sudden cravings, I always make my favorite 2 minute eggless brownie! It felt good to bake after a long gap! I made these for a friend who came over.
These brownies were awesome, so fudgy, just the way I like them!
TRIPLE CHOCOLATE FUDGE BROWNIES
Preparation time 15 mins | Baking time 30 mins | Makes - 16 pieces
Recipe source - here
Ingredients
Butter - 1/2 cup (115gms)

Semi sweet chocolate - 228 gms (8 ounces) [I used Morde - check notes]

Unsweetened cocoa powder - 2 tbsp (16gms)

Granulated sugar - 3/4th cup (150gms)

Brown sugar - 1/4 cup (50 gms)

Eggs - 3

Vanilla extract - 1 tsp

All purpose flour / maida - 1/2 cup

+ 2 tbsp (80 gms)

Salt - 1/4 tsp

Semi sweet chocolate chips - 1 cup (180 gms)

Instant coffee - 1 tsp
To watch this video in English
To watch this video in Tamil
Here are some other brownie recipes
Method
Line and grease an 8 inch or 9 inch square pan. Leave a slight overhang which will help you to remove the brownies easily from the pan. Pre heat the oven to 180 degrees C.
1. Melt the chocolate and butter along with coffee powder in a saucepan over medium heat or use microwave at short bursts of 20 seconds. Set aside to cool.
2. Whisk the white sugar and brown sugar into the cooled chocolate mixture.
4. Sift in the flour, cocoa powder and salt. Fold gently.
6. Pour into prepared pan and bake for 25-30 minutes. Each oven is different, start checking at 30 minutes.
1. If you don't have brown sugar, use white sugar.
2. I used a 8 inch square pan so I got thick slices, use a 9 inch pan if you want thin slices.
3. I did not have semi sweet chocolate hence used morde dark chocolate so I used 1 tsp coffee to balance out the sweetness.
5. If you want perfectly sliced brownies, let them cool completely and then leave it in the refrigerator for a couple of hours and then cut for perfect squares.
6. For a brownie to be soft, do not overmix.
7. A good brownie does not use baking powder or baking soda.
8. I used granulated white sugar but powdered it before using.
9. Coat the chocolate chips with some flour before adding to the batter as this will prevent them from sinking to the bottom and sticking to the pan.
10. I used an aluminium foil to line the pan.
11. You can add some walnuts for extra crunch.
Bible blessing
May He (Jesus) grant your heart's desires and make all your plans succeed. Psalm 20:4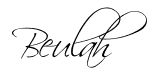 Share this post if you found it useful!