Here's another milkshake, this is with the goodness of mango and banana! Both the fruits along with a scoop of vanilla ice cream makes this a delicious shake. I like my shake thick and I enjoyed this a lot!
MANGO BANANA MILKSHAKE
Preparation time 8 mins | Serves 3
Ingredients
Method
.
1. Chop the bananas and add it in a blender. Chop and add the mangoes as well.
2. Add 1 scoop of ice cream. Add the milk and blend well.
3. Pour into glasses and serve chilled.
Notes
1. The above measures does not give a thick shake. I like a thick shake so reduced milk.
2. Adjust sugar. I did not add any, since the banana, mango and vanilla ice cream was sweet enough for me.
Until next time,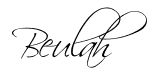 Share this post if you found it useful!