You know, I love to bake, in fact I love baking more than cooking but if there is one thing that I don't like to bake, it's cookies! Simply because I need to stand by the oven all the time checking on the cookies and keep changing trays! I have a small oven and I can bake only about 4-5 cookies at a time and hence baking cookies is my least favorite!
Because of this reason I shy away from baking cookies most of the time. Needless to say, when I saw this recipe for a single cookie, I was thrilled! It is so easy and simple to make too. This is a chewy cookie, the original recipe says if you microwave for a little longer, it will become crispy but that didn't work for me.
Recipe adapted from - here & here
Ingredients
Melted butter - 1 tbsp

Brown sugar - 1 tbsp

White sugar - 1tbsp

Milk - 2 tsp

All purpose flour/maida - 3 tbsp

Vanilla - 1/8th tsp

Chocolate chips - 2 tbsp

Salt - a pinch
Here are som eother instant microwave dishes
Method
1. Add 1 tbsp of melted butter in a microwave safe bowl. Add the brown sugar and white sugar,
vanilla
and mix well. Make sure the sugar is dissolved.
2. Add the milk and mix again. Now add the flour and salt and fold everything together.
3. Add the chocolate chips and mix gently.
4. You can either shape the dough into 2 cookies or bake into a single big cookie.
5. Grease a microwave safe plate or a bowl and place the cookie on it and microwave for 1 minute and 10 seconds at 900 watts.
6. Check to see if the center is cooked,if not microwave for a little longer. The cookie will continue to cook after it's taken out of the microwave.
Notes
1. Each microwave varies, adjust timings accordingly. If you over cook it, the cookie will either become like a rubber or a stone!!
2. This is a soft and chewy cookie not a crispy cookie.
3. If you don't mind adding eggs, then add 1 egg yolk.
4. Instead of chocolate chips, you can anything you like - nuts, raisins, m&m's.
5. If you want to bake this single cookie, bake at 180 degrees C for 10-11 minutes.
6. Make sure the sugar gets dissolved completely before you cook the cookie otherwise you will get sugar crystals when you eat. You can powder the sugar before adding to help dissolve easily.
Until next time,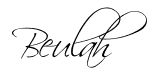 Share this post if you found it useful!