Lassi is a yogurt based drink and is usually a blend of yogurt, water, sugar and some spices. Sometimes fruits are added to increase the flavor. The traditional lassi is made only of yogurt or it's buttermilk based but some add milk to it. I prefer a combination of milk and yogurt, you can adjust to your preference. I love fruit based drinks and I already made a strawberry lassi during strawberry season so now it's the turn of mango lassi!
MANGO LASSI
Preparation time 5 mins | Serves - 2
Ingredients
Mango - 1 cup, chopped

Curd - 1/2 cup

Water - 1.5 cups

Sugar - 2 tbsp (optional)
Watch this video in English
Watch this video in Tamil
Other mango recipes
Method
1. Combine all the ingredients in a blender and blend until smooth and creamy.
2. Pour into glasses and serve.
Notes
1. This should be served immediately.
2. You can use chilled yogurt. Chilled lassi tastes even better.
3. You can use cardamon powder or saffron too.
Until next time,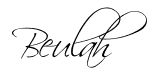 Share this post if you found it useful!