I'm here writing my 300th post! It's an amazing feeling whenever I write a milestone post, simply because with the way life is, I'm really surprised I am able to find time to blog! But yes, I am blogging and quite actively off late!
Well, I am a firm believer in celebrating with chocolate so here's a wonderful chocolaty post!
I made these muffins for a friend's get together we had up at St.Thomas Mount, it was a wonderful evening of prayer and fellowship and we ended the evening with these delicious muffins.
To watch this video in English
To watch this video in Tamil
These muffins are rich and decadent with a lovely texture and one of the things I loved about these muffins is that they are not overly sweet but it's more chocolaty. Do try it out for an evening snack.
DOUBLE CHOCOLATE CHIP MUFFIN
Preparation time 10 mins | Baking time 20-25 mins | Makes 15-17 muffins
Recipe from here
Ingredients
All purpose flour (maida) - 1.5 cups

Sugar - 3/4 cup

Cocoa - 1/2 cup

Baking powder - 2 tsp

Milk - 3/4 cup

Oil - 1/2 cup (or butter, melted)

Eggs - 2 (or) 1/2 cup yogurt for an eggless version

Salt - 1/4 tsp

Vanilla - 1 tsp

Instant coffee powder - 1/2 tsp

Chocolate chips - 1/2 cup
Here are some other muffins and cupcakes
Method
Pre heat the oven to 180 degrees C. Line a muffin pan. Take 2 tbsp of flour and coat the chocolate chips, set aside.
1. Beat the eggs with vanilla until it's light and fluffy.
2. Add the sugar and beat again. Add the oil and milk and beat again.
3. Sift in the flour, cocoa powder, coffee, salt and baking powder. Or pre sift and add.
4. Fold gently. Do not over mix, make sure there are no lumps.
5. Add the chocolate chips and mix in gently.
6. Spoon into muffins liners and bake for 20-25 mins.
7. Cool the muffins in the pan for 2 minutes and then remove them and cool completely.
Notes
1. Dusting the chocolate chips with flour, prevents them from sinking to the bottom.
2. I measured 3/4 cup of granulated sugar and then powdered it before using.
Until next time,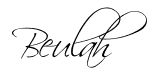 Share this post if you found it useful!