Have you ever wanted to bake a small cake just for a few people? Well, I have wanted to bake a tiny cake just for our small family and most of all, I have wanted to bake a cake that got over that evening itself so that I won't be tempted with left overs the next day!
I finally came across a recipe that served my purpose and this was absolutely delicious! The cake is egg free and dairy free and the ingredients are simple and easily available and best of all it takes no time to put together.
The cake is so rich, so moist and so yum! And I topped it with nutella ganache, it was an absolute irresistible
cake!
I baked this cake for my daughter's friend's family and they couldn't stop raving about this cake and the kids have given me a new nickname - 'cake aunty'!!
I already have an egg free and dairy free chocolate cake recipe which makes an 8 inch cake. This makes a 5 or 6 inch cake and I loved the flavor of this one more than the other cake! I also have another egg free chocolate cake which uses yogurt.
EGG FREE, DAIRY FREE, MINI CHOCOLATE CAKE
Preparation time 10 mins | Baking time 20-25 mins | Makes one 6"cake
Recipe Source - hershey's kitchen
Ingredients
All purpose flour (maida) - 3/4 cup

Granulated Sugar - 1/2 cup

Hershey's cocoa - 3 tbsp

Baking soda - 1/2 tsp

Water - 1/2 cup

Vegetable oil - 3 tbsp

White vinegar - 1/2 tsp

Vanilla extract - 1/2 tsp

Salt - 1/8 tsp

Instant coffee granules - 1/4 tsp
Method
1. Pre heat the oven to 180 degrees C. Grease and line a 5 or 6 inch baking pan. I used 5 inch cake tin.
2. In a mixing bowl add the oil. Add vinegar and vanilla extract and whisk well.
6. Cool in the pan for 10 minutes and then remove the cake from pan. Let cool completely.
Frost as you wish. I used nutella ganache to frost this cake.
Notes
1. You can dissolve the coffee granules to water and add it.
2. I powdered my sugar before adding to the batter since the sugar we get here are quite large and quite difficult to dissolve.
3. If you don't have vinegar, you can try using lemon juice.
4. The cake is extremely soft and moist, if you don't handle it with care, it will break.
Until next time,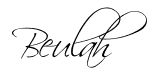 Share this post if you found it useful!