This is an easy one pot dish that can be prepared in a jiffy. I make this sometimes to pack for lunch boxes and a simple raita will make it very tasty. Double beans is very healthy and you get fresh double beans and dried ones. I used the dried variety. If using the dried double beans then you will have to soak in overnight. If using fresh double beans then you need not soak it. I soaked it for 12 hours and when cooked they were soft and lovely.
I was going to make double beans pulao but you for that you need a good gravy but this you can have with raita or even chips.
DOUBLE BEANS BIRYANI
Preparation time 15 mins | Cooking time 30 mins | Serves 3
Ingredients
Double Beans - 1 cup

Rice - 1.5 cups

Water - 2.5 cups

Onion - 3, sliced

Tomato - 4, pureed

Ginger garlic paste - 2 tsp

Green chilli - 3, slit

Garam masala (or) biryani masala - 1 tsp
Cumin powder - 1/2 tsp
Coriander powder - 1/2 tsp

Mint leaves - 1 handful

Coconut milk - 1/2 cup

Lemon juice - 1 tsp

Coriander leaves - 1 handful, chopped

Salt - to taste

Oil - 3 tbsp
Whole Spices
Cinnamon - 1 inch stick

Clove - 4

Bay leaf - 1
Here are some other rice recipes
Method
1. Soak the double beans over night, I soaked for about 12 hours. Before starting, pressure cook the double beans for 3 whistles and set aside. Do not discard the water, you can add it while cooking rice (check notes)
2. Wash and soak the rice for 20 minutes.
While the rice is soaking, start the preparation.
3. In a pressure cooker/pan, add the oil. Once the oil heats up, add the cinnamon, clove and bay leaf.
4. Wait for a couple of minutes and add the sliced onions. Add some salt and saute until the onions turn translucent.
6. Add the tomato puree and mix well. Cook for about 3 minutes until the tomatoes are cooked.
7. Add the garam masala, coriander powder and cumin powder. Mix well and cook for couple more minutes.
9. Add the coconut milk and mix well. Add the pressure cooked double beans.
10. Now add the soaked and drained rice and mix well gently.
12. Add the chopped coriander leaves and close the lid. Pressure cook for 3 whistles, simmer after the first whistle.
13. Once the pressure releases, open the lid and fluff the rice gently with a fork or the back of a spoon.
Serve with raita or chips.
Notes
1. If using fresh double beans, skip the soaking part and you need not pressure cook the double beans separately. You can add it directly while cooking.
2. I normally use 1:2 ratio for rice, use the ratio you normally use but remember the the 1/2 cup of coconut milk is also included in the 'water count'.
3. If you don't want to use coconut milk add 3 cups of water.
Until next time,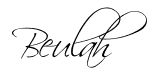 Share this post if you found it useful!