This is truly one of the most delicious ice cream's you will ever eat! This beats store bought ice creams hand down! I have made this umpteen number of times and it has never ever failed me. Everybody who has it simply loves it. I even made an ice cream cake with this rose milk ice cream, truly a delight! Add to that I love to drink rose milk so it's an absolute favorite.
I have adapted this recipe from my chocolate ice cream recipe.
ROSE MILK ICE CREAM
Preparation time 5 mins | Setting time 8 hrs | Makes about 3 cups
Ingredients (if using non dairy cream)
Non dairy Whipping cream - 1 cup (tropolite, rich)

Fresh cream - 250 ml (I used amul)

Condensed milk - 1/2 tin (or a bit more, adjust to taste)

Rose milk essence - 20 to 25 drops

Vanilla extract - 1 tsp
Ingredients (if using only dairy cream)
Dairy heavy cream - 2 cups

Condensed milk - 1 tin

Vanilla extract - 1 tsp

Rose milk essence - 20 to 25 drops
Here are some other ice cream recipes
Method
1. Take 1 cup of whipping cream in a bowl, add the vanilla extract and whip on medium speed until stiff peaks form. About 7-8 mins.
2. Add the fresh cream and whip some more. About 3 mins.
3. Now add the rose essence. I added about 20 drops. Whip again until it's well blended.
4. Add the condensed milk and mix well with a spatula. Check taste, if needed add a bit more of condensed milk.
Notes
1. You can add more rose essence for a deeper pink color but 20 drops was more than enough for me. If you add too much, you might get a deep taste of the essence which we don't like.
2. Make sure you cover the container well before refrigerating otherwise ice crystals can form.
3. I have used non dairy whipping cream as that's what I get here, if you use dairy whipping cream, use 2 cups of it and increase the condensed milk to about a tin (adjust to taste).
Bible Blessing
The LORD will always guide you. Isaiah 58:11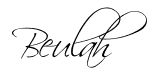 Share this post if you found it useful!