Everybody loves roasted cashews especially kids and it's so simple that you can make it at home easily. If your kids won't eat cashews then roast the cashews this way and they will love it!
ROASTED CASHEWS
Preparation time 5 mins | Baking time 15 mins | Makes 1 cup
Ingredients
Cashews - 1 cup

Oil - 1 tsp

Red chilli powder - 1/4 tsp

Turmeric pwder - 1/2 tsp

Cumin powder - 1/2 tsp

Salt - 1/4 tsp (or to taste)
Method
Pre heat the oven to 180 degrees.
1. In a bowl, add the oil. Add all the masalas and mix together.
2. Add the cashews and mix in with the masala. Make sure the masala coats all over the cashew.
3. Lightly grease a baking tray and spread the cashews on it.
4. Bake for 8 minutes and stop the oven and toss the cashews lightly.
5. Bake again for another 7 minutes.
6. Remove and let it cool.
Store in airtight box.
Notes
1. In my oven the cashews were done at 15 minutes. I followed a recipe which said 25 minutes and my cashews got burnt! 15 minutes worked fine for me. The timings may vary by 2 minutes depending on your oven. Keep watch towards the end.
2. Make it more spicy if you prefer. I was making for my kids so made it less spicy.
Until next time,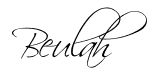 Share this post if you found it useful!