Cucumber raita is my most favorite raita out of all the raita I make but unfortunately no one else in my family prefers the plain cucumber raita. They all like the onion raita or a mixed raita. So I get to make this very rarely but once in a while I do make this raita for myself and enjoy! Sometimes I make this raita to enjoy with my morning oats porridge! Just too yum for me!!!
CUCUMBER RAITA
Prepartion time 5 mins | Serves 2
Ingredients
Cucumber - 1

Curd - 1 cup

Milk - 1/4 cup

Coriander leaves - 2 tbsp, chopped

Salt - to taste
Method
1. Peel the cucumber and chop into smaller chunks.
2. Whisk the thick curd and add milk to it.
3. Add the cucumber chucks to the curd and mix well.
4. Add the chopped coriander leaves and salt and mix well and serve!
Goes well with biryani and pulao.
Notes
1. If your curd is very thick add the milk otherwise plain curd will do. I did not add milk.
2. You can also add some roasted cumin powder but I like my raita plain so I don't add.
Until next time,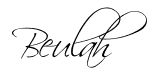 Share this post if you found it useful!