This is a delicious and favorite combination for me and my husband, we love mushrooms and millets are our latest favorite and who doesn't like the flavor of biryani! It was such a pure joy to make and eat this dish! Seriously! I know it sounds silly but I really really loved this combination and was very happy with the outcome. Out of all the millets, kuthiraivali (barnyard millet) is my favorite so I tried with it.
I'm obsessed with mushrooms, I have already posted lots of mushroom recipes and millets are becoming a favorite dinner too. I cook any of my favorite millet recipe atleast 3 times a week. So you can imagine how much we loved this biryani among all other biryani recipes!
The taste is delightful! If you love millets then this is a must try!
KUTHIRAIVALI MUSHROOM BIRYANI
Preparation time 30 mins | Cooking time 30 mins | Serves 3
Ingredients
Kuthiraivali - 1 cup

Mushroom - 200 gms

Onion - 1

Tomato - 2

Ginger garlic paste - 2 tsp

Coriander leaves - 1/4 cup

Mint leaves - 1/4 cup

Green chilli - 3

Coconut milk - 1 cup

Lime juice - 1 tsp

Biryani masala - 1 tbsp

Water - 2 cups + 1/4 cup (to cook mushrooms)

Salt - to taste
To Temper
Oil - 3 tbsp

Cinnamon stick - 1 inch

Bay leaf - 1

Clove - 4

Cardamom - 3

Star anise - 1

Fennel seeds - 1/2 tsp
Similar Recipes
Method
1. Preparation - Wash and soak the kuthiraivali for atleast 30 minutes. Chop the mushrooms, slice the onions and set aside. Puree the tomatoes and puree the coriander leaves, mint leaves and 1 green chilli.
2. In a pressure cooker/pan, add the oil. Once the oil heats up, add the cinnamon, clove, cardamom, bay leaf, star anise, fennel seeds. Fry for a couple of minutes.
3. Add the sliced onions, chopped green chillies and some salt and saute until the onions turn translucent.
4. Add the ginger garlic paste and saute until the raw smell of ginger garlic leaves.
5. Add the tomato puree and mix well. Cook for 3 minutes, covered in medium flame.
6. Add the coriander and mint puree and mix well. Cook for 2 minutes.
7. Add the biryani masala and mix again and cook for another 2 minutes.
8. Add the chopped mushrooms and mix in with the gravy. Add 1/4 cup water to cook the mushrooms. Cook for about 3 minutes.
9. Now add the coconut milk and mix well. Drain the kuthiraivali and add it in.
10. Add the remaining 2 cups of water and 1 tsp lime juice. Check for salt and add as required.
11. Add some chopped coriander leaves and close the pressure cooker.
12. Cook for 1 whistle and simmer for about 5 minutes and switch off.
13. Open the cooker after the pressure releases and fluff it up with a spoon or fork.
Serve hot with raita and brinjal curry.
Notes
1. Soak the kuthiraivali for atleast 30 minutes or longer.
2. Always serve millets hot.
3. If you don't want a very spicy biryani, then don't grind the green chilli along with coriander and mint leaves.
Until next time,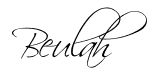 Share this post if you found it useful!