Varagu Arisi also called as Kodo Millet in English is a very healthy alternative to white rice. Millets which were forgotten is now finding it's way back into many homes. We include millets atleast 3 times a week.
Kodo millet curd rice tastes very delicious just as any other curd rice and it's all the better since this is much more healthy. If your kids won't eat millets, you can try to make it as curd rice and they wont know the difference!
VARAGU ARISI THAYIR SADAM
Preparation time 15 mins | Cooking time 10 mins | Serves 2
Ingredients
Varagu Arisi - 1 cup

Water - 3 cups

Grated carrot - 2 tbsp

Pomegranates - 1 tbsp (optional)

Raw mango - 1 to 2 tbsp, sliced

Ginger - 1/2 tsp, chopped finely

Coriander leaves - 1/4 cup, chopped

Milk - 1/2 to 3/4 cup

Thick homemade curd - 1 cup

Salt - to taste
To Temper
Oil - 1 tsp

Mustard seeds - 1/2 tsp

Urad dal - 1/4 tsp

Curry leaves - 1 sprig

Hing - a pinch

Red chillies - 2
Here are some other millet recipes
Method
1. Cook the varagu arisi in a saucepan or pressure cooker with 3 cups of water.
2. Once done, mash the rice with a ladle. Add the milk and mix well. Add the curd and mix again. Leave it for sometime.
3. If it get's thick, add little more milk. Add salt, raw mango, ginger, coriander leaves, pomegranates, carrot. Mix well.
4. In a small tadka pan, add the oil, mustard seeds, urad dal, curry leaves, hing red chilli. Once the mustard seeds splutter, add it to the rice and mix again.
Notes
1. The curd rice should have a slightly loose consistency. Millets tend to get dry so make sure you adjust the milk/curd to get a slightly loose consistency.
2. If packing for lunch boxes, then reduce the curd and increase the milk. And prepare the curd rice well in advance so you will be able to see if it gets thick and adjust the consistency bef
ore sending the lunch boxes.
3. You can skip the addition of all these ingredients and just mix curd and some milk with rice and have a quick curd rice. This is a special curd rice.
4. Do not add curd to hot milk. If you are mashing the rice with hot milk then do not add curd immediately. Wait for the rice to cool down completely and then add curd.
5. You can add butter while mixing with curd. Can also add roasted cashews to make it more rich.
6. Use thick curd for a more creamy curd rice.
7. Avoid chillies in curd rice, if you want to give children.
8. I normally use only 2.5 cups of water to cook millets but since I prefer a more mashed curd rice, I used a little extra water.
9. Curd rice tastes best, when it is mashed.
Until next time,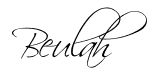 Share this post if you found it useful!