My mum and dad makes a lot of vathal/vadam during the summer months and we enjoy it for many months to come. Earlier my grand mother used to do this and she'll send it to all her children. But she's no more and now my parent's have started making these vathal every year or when ever there is good sunlight.
I have already posted cheeni avarakkai vathal and vengaya vadagam recipes. There is plenty more to come!
Sundakkai is called as Turkey Berry in English. We use both the fresh and dried turkey berry extensively in our daily cooking. We use fresh turkey berry to make kuzhambu too. Check out the sundakkai kara kuzhambu recipe.
SUNDAKKAI VATHAL
Preparation time 3 days | Makes 1/2 kg
Ingredients
Dried sundakkai - 1/2 kg (store bought)

Curd or buttermilk - about 1.5 cups (or as required)
Method
1. Take the dried sundakkai and wash it well.
3. Drain and spread the sundakkai in a cloth or a large suitable vessel .
4. Sun dry for 1 day and then at night soak again in another 1/2 cup curd. Sun dry again in the morning. Do this for 3 days or until it is fully dried. Store in air tight boxes.
5. To prepare - heat required oil in a kadai.
7. Remove and drain in a tissue paper.
8. Store the fried vathal in another air tight box and enjoy with your meals or you can make vatha kuzhambu with it.
Notes
1. These vathals cook very quickly. If you're not careful, it will get burnt.
2. You can store the vathals (before frying) in an air tight box for a month.
3. Make sure the vathal is completely dried before putting it in a box.
4. I have not added salt because most of the times, the store bought dried sundakkai has salt in it.
5. We normally soak the sundakkai for 3 nights and in the morning dry it in the sun. If it's still not dry, keep it in the sun until it's fully dried but no need to soak in curd for more than 3 nights.
6. Soaking in curd/buttermilk removes the bitterness in the sundakkai.
Until next time,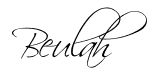 Share this post if you found it useful!