Remember my DDL post? Well, this is what I made with one tin of DDL and with the other tin I made DDL ice cream. Both were utterly delicious! I really have no words to describe how much I loved these brownies.
I made these brownies for my niece and both my nieces and my anni loved it.
I wanted my DDL to be sauce like to spread it on top of the brownie but then my DDL was thick and I just added dollops of it and in the end that turned out to be a great idea! Biting into pockets of DDL was absolutely delicious!
DDL BROWNIES
Preparation time 20 mins | Baking time 40 mins | Makes 16 squared
Recipe source - here
Ingredients
All purpose flour (maida) - 1 cup (140 gms)

Unsalted butter - 115 gms (8 tbsp)

Semi sweet chocolate - 170 gms (6 ounce)

Cocoa powder - 1/4 cup (25 gms)

Eggs - 3

Sugar - 1 cup (200 gms)

Vanilla extract - 1.5 tsp

DDL - 1 cup (or the whole can. I used only 1 cup and ate the remaining DDL!!)

Nuts - 1 cup, chopped and toasted (I did not use this)

Salt - 1/4 tsp

Instant coffee granules - 1/4 tsp
Method
1. Pre heat the oven to 180 degrees C. Grease and line a 8 inch square pan.
2. Add the butter, chopped chocolate and coffee granules in a saucepan or microwave safe bowl and heat it until the chocolate and butter melts.
3. Add the sugar and mix well. Add the cocoa powder and mix again. Let it cool down slightly.
4. Add the eggs one at a time and vanilla and beat well.
5. Add the flour and salt and mix well without lumps.
Pour half the brownie batter in the prepared pan.
6. Now take the DDL and add it to the batter and swirl it around. Since my DDL was thick I had a tough time swirling it, but I tried!
7. Pour the remaining brownie batter and add the remaining DDL and swirl again.
8. Bake in the pre heated oven for 35-45 mins or until a skewer comes out with just a few crumbs sticking to it.
9. Meanwhile, sit in a corner with the remaining DDL and using a spoon lick the tin clean!!
10. Once the brownie is done, remove the pan from the oven and cool for 30 mins and then remove from the pan and enjoy!
Notes
1. If using microwave to melt the chocolate and butter, melt it at short intervals.
2. If you want to swirl the DDL then your DDL consistency should be like a sauce. Mine was very thick so I could not swirl much even though I tried.
3. If your DDL is thick and you want to thin it out, then add it to a sauce pan with some milk and use a double boiler to make it thin.
4. If you want the taste of DDL alone to dominate then skip the coffee granules.
5. I used homemade DDL, you can use store bought as well.
Until next time,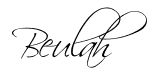 Share this post if you found it useful!