Oats is a favorite for us at home, if I'm not in the mood to cook then oats it is! We usually have oats porridge or masala oats but now I have started trying many other dishes with oats. So one Saturday morning I decided to make this oats dosa and chutney.
This is a healthy dosa and this recipe was shared my my friend Meenakshi in our college whatsapp group. That was so long ago and I immediately saved it and then forgot about it. When I stumbled upon it again, I knew I had to make it soon!
If you're a health conscious person then this dosa will work very well for you.
OATS DOSA
Preparation time 15 mins | Cooking time 3 mins for each dosa | Makes 7
Recipe source - Meenakshi
Ingredients
Oat flour - 2 cups

Ragi flour - 2 tbsp, heaped

Rawa (sooji) - 2 tbsp, heaped

Wheat flour - 2 tbsp, heaped

Onion - 1, chopped (optional)

Buttermilk or water - 2 cups (or as needed)

Green chilli - 1, chopped

Salt - to taste
To Temper
Oil - 1 tsp

Mustard seeds - 1/2 tsp

Urad dal - 1/2 tsp

Curry leaves - 2 sprigs

Hing - 2 pinch
Method
2. Add the buttermilk or water and mix until you get a dosa batter consistency.
4. In a small tadka pan, heat the oil. Add the tempering ingredients and wait for the mustard seeds to splutter.
5. Add this to the batter and mix well. Check for salt. Add more water if required as the oat flour tends to thick with time.
6. To prepare - Heat a dosa tawa and drizzle a tsp oil and spread well with half an onion till the pan/tawa is well coated.
7. Take 1/4 cup of the batter and pour on the hot tawa. Using the back of a ladle spread the batter circularly.
8. Drizzle half tsp oil around the dosa and wait for it to cook well. Then flip over the dosa and cook the other side. Once done, remove to plate.
9. Repeat until the batter is over.
Serve with any chutney or sambar. We had it with cabbage chutney.
Notes
1. The batter will become thick due to oats, add require water to adjust the consistency of the batter.
2. Dilute curd with water, t
o make the buttermilk.
3. You might not be able to make beautiful looking dosa with this batter but that's okay for me! As long as it's a healthy meal my husband doesn't complain!!
Until next time,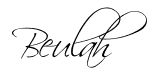 Share this post if you found it useful!