This milkshake is a great way to include dry fruits and nuts in your diet especially if your kids are the fussy kind. This makes a very filling drink and can be had for breakfast. I make a lot of milkshakes and this is one of the favorites!
DRY FRUITS AND NUTS MILKSHAKE
Soaking time 30 mins | Preparation time 5 mins | Serves 2
Ingredients
De seeded dates - 4

Dried figs - 4

Walnuts - 4

Almonds - 4

Raisins - 1 tbsp

Milk - 2 cups

Sugar - 2 tsp

Ice cream - 1 scoop (optional)
Method
1. Heat 1/2 cup of milk and soak all the fruits and nuts in the milk for 30 mins.
2. Add the soaked fruits and nuts to a blender and blend till it's nice and smooth.
3. Add milk, sugar and ice cream (if using) and blend again.
4. Pour into glasses and serve.
Notes
1. Use whatever fruits and nuts you have at hand.
2. Using ice cream definitely makes a milkshake more yum so do add some if you have at hand.
3. The dates, figs and raisins makes the milkshake sweet so add sugar to taste.
Until next time,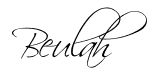 Share this post if you found it useful!