We usually don't make prawn biryani at home simply because there are so many other tasty prawn dishes that we can make. But since these dishes are spicy, my kids always refuse to eat it. That is why I stated making this prawn biryani so that my kids can eat some prawns without fussing. This is an easy and tasty biryani and the flavor of the prawns lifts the biryani up a notch!
There are many ways to make a biryani and this is the simple and easy method using pressure cooker. Some people like to partially cook the prawns first before adding to the biryani but I like it this way and it works well.
PRAWN BIRYANI
Preparation time 30 mins | Cooking time 30 mins | Serves 3
Ingredients
Prawns - 500 gms

Basmati rice - 1.5 cups

Water - 2 cups

Coconut milk - 1 cup

Onion - 3

Tomato - 4

Green chilli - 4, chopped

Coriander leaves - 1/2 cup

Mint leaves - 1/2 cup

Biryani masala - 1 tbsp

Ginger garlic paste - 1 tbsp
Thick curd - 1/2 cup

Lime juice - 1 tsp

Salt - to taste
To Temper
Oil - 3 tbsp

Cinnamon stick - 1

Clove - 3

Cardamom - 3

Fennel seeds - 1/2 tsp

Bay leaf - 1

Star anise - 1

Black stone flower - few
Similar recipes
Method
1. Clean the prawns thoroughly. Wash and soak the basmati rice for 20 mins.
2. Slice the onions and puree the tomatoes and set aside. In a small blender, blend together 1/3 cup of coriander leaves and 1/3 cup of mint leaves. You can add a green chilli too and blend well.
3. In a pressure cooker, heat the oil. Add all the ingredients mentioned under 'to temper'.
4.
Wait for a few minutes for an aroma and then add the onions and green chilli. Add some salt and saute until the onions are translucent.
5. Add the ginger garlic paste and saute until the raw smell leaves.
6. Add the tomato puree and cook until the oil separates.
7. Add the coriander+mint paste and saute well for 2 minutes. Add the biryani masala and a little more salt and cook for 3 minutes.
8. Now add the cleaned prawns and mix well with the masala. Allow this to cook for about 3 minutes only.
9. Pour in the coconut milk and mix well. Drain the rice and add it in. Add the remaining water.
10. Now add the thick curd. Mix well, add the lemon juice.
11. Check for salt and add the remaining chopped coriander and mint leaves.
12. Close the cooker and cook for 2 whistles. Wait for the pressure to settle and then open and fluff it up.
Notes
1. Adding coconut milk is optional. If you want a very spicy biryani, replace the coconut milk with water and add more green chilli. Or you can blend a couple of green chilli along with the coriander and mint paste.
2. Add water according to the brand of basmati rice you use. I use 1:2 ratio for the brand I use.
3. Prawns take very less time to cook and if you saute the prawns for too long then by the time the biryani is done, the prawns can get rubbery. Prawns should never be over cooked. Over cooked prawns are rubbery and tough to chew.
Until next time,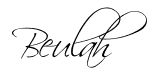 Share this post if you found it useful!