It was a quiet Saturday morning as I was standing by the window contemplating what to cook for that afternoon lunch... Well, w
hat are weekends without a lipsmacking biryani! This biyani was made on one such lazy relaxed weekend, where everybody was waiting expectantly for a special dish and I did not disappoint them! This biryani was delicious and stayed true to the reputation of biryani!!
MUTTON KHEEMA BIRYANI
Preparation time 20 mins | Cooking time 30 mins | Serves 4-5
Ingredients
Mutton kheema / Lamb minced meat - 350 gms

Basmati Rice - 2 cups

Water - 3.5 cups

Onion - 4 medium

Tomato - 4 medium

Green chillies - 2, slit ot chopped

Ginger garlic paste - 1 tbsp

Turmeric powder - 1/2 tsp

Cumin powder - 1/2 tsp
Coriander powder - 1 tsp
Garam masala powder - 1 tsp

Fresh peas - 1/4 cup (optional)

Mint leaves - small handful

Coconut milk - 1/2 cup

Lemon juice - 2 tsp

Coriander leaves - few chopped

Salt - to taste
To Temper
Oil - 3 tbsp

Cinnamon - 1 inch stick

Clove - 3

Cardamom - 2

Bay leaf -1

Fennel seeds - 1/2 tsp

Star anise - 1
Here are some other mutton recipes
Method
1. Wash the basmati rice and soak for 20 mins. Slice the onions and puree the tomatoes and set aside. Wash the meat and set aside.
2. In a pressure cooker/pressure pan, heat oil. Once the oil heats up, add the cinnamon, clove, cardamom, fennel seeds, star anise and bay leaf.
3. Once a nice aroma emanates from the whole spices, add the sliced onions and green chilles.
4. Saute the onions till they turn translucent. Add the ginger garlic paste and saute till the raw smell leaves.
5. Add the tomato paste and mix well. Let this cook for a couple of minutes.
6. Once the tomato is cooked add the masalas, turmeric powder, cumin powder, coriander powder, garam masala powder and mix well. (You can add store bought biryani masala too)
7. Mix well and allow to cook for a couple of minutes.
8. Add the peas and mint leaves. Mix in.
9. Add the minced meat and mix with the masalas. Allow to cook for a couple of minutes.
10. Add the coconut milk and lemon juice and mix well. Add required salt.
11. Add 1 cup of water and some chopped coriander leaves and pressure cook for 4-5 whistles, simmer after 1st whistle.
12. Once the pressure releases, open the cooker, add the drained basmati rice. Add 2.5 cups of water, salt for the rice and some chopped coriander leaves.
13. Pressure cook for 2 whistles.
14. After the pressure releases, open the cook and fluff with a fork or back of spoon.
Serve hot with raita and brinjal curry.
Notes
1. The water added depends on the type of basmati rice you use. Follow the measure you normally use.
2. This is only mildly spice, increase spice level as per your preference.
Until next time,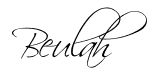 Share this post if you found it useful!