I have baked many many cakes but no butter cake has ever come close to this recipe! Each butter cake I have tried is unique and different and lovely in it's own way but this is my most favorite! On so many levels, this is a wonderful rich and delicious cake. I have baked this cake many times and everybody who had this cake, fell in love with the texture and taste of this cake.
This is easy to bake with simple ingredients and takes no effort at all. Once you bake this cake, you will never want to try another butter cake recipe.
The recipe is close to that of a pound cake but it's not dense like a pound cake but light and airy and soft which is what we loved about this cake.
BASIC BUTTER CAKE
Preparation time 15 mins | Baking time around 50 mins | Makes one 9" loaf
From here
Ingredients
Unsalted Butter - 250 gms

All purpose flour (maida) - 200 gms

Double action baking powder - 2 tsp (check notes)

Eggs - 4

Castor sugar - 200 gms

Milk - 4 tbsp

Vanilla - 2 tsp

Salt - 1/2 tsp
Other Butter Cakes in my blog
Method
1. Pre heat the oven to 180 degrees C. Grease and line a 9x5 inch loaf pan.
2. In a large bowl, take the butter and sugar and beat until it's light and fluffy.
3. Add the eggs, one at a time, along with vanilla and beat well.
4. Sift in the flour, baking powder and salt.
5. Start mixing and add the milk. Beat lightly until it's all combined. Do not over beat the batter.
6. Transfer the batter to the pan and bake in the preheated oven for around 45 -55 mins (check notes). Or until a skewer comes out clean.
7. Once done, remove from the oven and and let cool for 15 minutes and then remove from the pan.
Notes
1. Make sure all the ingredients are at room temperature. Especially the butter. If the ingredients are not at room temperature, then the cake does not turn out as soft.
2. If you don't have double action baking powder, use the regular one. I have used both and it works out well.
3. Baking time will vary with each oven so you will have to see what works for you. The original recipe states 45 mins as baking time but for me it takes closer to 60 minutes to bake this cake. I bake at 180 C for 45 mins and then reduce the temperature to 160 C and bake for 15 minutes.
4. You can bake this in any other pan as well. You might have to adjust the baking time slightly.
5. Do not over beat the batter, that will make the cake hard.
Until next time,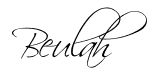 Share this post if you found it useful!