I usually make a paneer baby corn kurma as a side for pulao which tastes really good so this time I wanted to make a masala as a side dish for roti. Once again this simple dish did not disappoint and tasted really yum! I was going to make the curry with only paneer and baby corn but then added the peas since I had some left over.
PANEER BABY CORN PEAS MASALA
Preparation time 20 mins | Cooking time 25 mins | Serves 3
Ingredients
Paneer - 200 gms

Baby corn - 1 pack

Peas - 1/2 cup

Onion - 1 large

Tomato - 2 large

Ginger garlic paste - 1 tsp

Turmeric powder - 1/4 tsp

Fennel powder - 3/4 tsp

Coriander powder - 3/4 tsp

Pepper powder - 1/2 tsp

Cumin powder - 1/2 tsp

Garam masala - 1/2 tsp

Kasturi methi - 3/4 tsp

Milk/Cream - 2 tbsp

Coriander leaves - few chopped

Green chillies - 1 or 2

Salt - to taste

Water - 3/4 cup
To Temper
Oil - 3 tbsp

Cumin seeds - 1/2 tsp
Method
1. Make a puree of the onion and tomatoes. Cube the paneer and chop the baby corn.
2. In a pressure pan, heat the oil and add the cumin seeds.
3. When the cumin seeds splutter, add the onion tomato puree and the green chilli.
Cook until the oil separates.
4. Add the ginger garlic paste and cook until the raw smell leaves.
5. Add the turmeric powder, pepper powder, fennel powder, coriander powder, cumin powder and garam masala. Add little water and cook for 3 minutes. Add salt.
6. Add the paneer, peas and baby corn. Mix well with the masala.
7. Add water and cook for 1 whistle. Open the cooker and switch on the gas again.
8. Add the kasturi methi and mix in. Add the milk or cream and mix well.
9. Add the chopped coriander leaves and switch off.
Notes
1. You can make this in an open pan/wok. In that case, add the baby corn and peas first and cook till done and then add the paneer.
2. My ginger garlic paste has mint added to it.
3. You can add more green chillies or red chilli powder. My kids don't eat spice so I added less.
4. Adding cream makes the gravy really rich and tasty. For a lighter version add milk. Do not add more than 2 tbsp.
5. Make sure you use a good paneer which is really soft. Overcooking paneer makes it rubbery. You can also pressure cook the baby corn and peas for 2 whistles, open and then add the paneer to ensure the paneer doesn't get overcooked.
Until next time,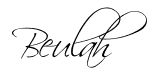 Share this post if you found it useful!