Flax seeds are known as the wonder food, it has a number of health benefits and including it in our daily meal is very good. It is said to reduce heart disease, diabetes, stroke and cancer. It is rich in fiber, omega 3 fatty acids and lignans. It also helps in digestion and keeps skin and hair healthy.
The recommended dose of flax seed is 1 tbsp per day. You can have the seed as it is or powder and take it. Adding it to a podi like this is a great way to include flax seeds in our daily diet.
This podi is similar to the usual idli podi I normally make at home with some slight changes.
FLAX SEED IDLI PODI
Preparation time 20 mins | Cooking time 10 mins | Makes about 1.5 cups
Ingredients
Flax seeds - 1/2 cup

Urad dal - 1/2 cup

Channa dal - 1/4 cup

Cumin seeds - 2 tbsp

Curry leaves - 3 sprigs

Red chillies - 15 (or more)

Hing - 1/4 tsp

Salt - to taste
Method
1. Dry roast the flax seeds, urad dal, channal dal separately for 3 minutes.
2. Next add the curry leaves and roast until it wilts.
3. Add the red chillies and roast for 2 minutes. You can add a tsp of oil to prevent the red chillies from burning.
4. Add the cumin seeds and roast for a minute.
5. Set aside for every ingredient to cool down.
6. Once it cools down, take the red chillies in the blender and blend till it's a fine powder.
7. Then add the rest of the ingredients along with salt and hing and blend till it's a coarse powder.
8. Set the podi aside to cool down and then transfer to a jar to store.
Notes
1. You can add sesame seeds instead of cumin seeds.
2. You can grind the podi to a fine powder or a coarse powder.
3. You can add more red chillies too.
4. Check out the kollu idli podi recipe too.
Until next time,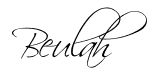 Share this post if you found it useful!