Chocolate and banana is a wonderful combination and one of my favorites and I can finish up the left over bananas and the enjoy the chocolate too! This cake is even better as it has double the amount of chocolate! I made this for our prayer group and it disappeared quickly!
The cake tastes amazing, so rich, moist and chocolaty! You can't taste the banana as we are adding too much of chocolate, the chocolate masks the taste of the banana. If you like chocolate then you will love this cake.
TRIPLE CHOCOLATE BANANA BREAD
Preparation time 15 mins | Baking time 50 mins | Serves 10-12
Ingredients
Ripe banana - 3 or 4 (300 gms)

All purpose flour / maida - 1 cup (125 gms)

Cocoa powder - 1/2 cup (60 gms)

Thick yogurt - 2 tbsp

Sugar - 3/4 cup (150 gms)

Eggs - 2

Butter - 1/2 cup, (113 gms)

Baking soda - 1 tsp

Baking powder - 1/2 tsp

Salt - 1/2 tsp

Semi sweet chocolate - 120 gms, chopped

Chocolate chips - 2 to 3 tbsp

Instant coffee granules - 1/2 tsp (I used nescafe)

Vanilla - 1 tsp
Method
1. Pre heat the oven to 180 degreec C. Line and grease a 9x5 inch loaf pan.
2. Mash the bananas and set aside.
3. In a large mixing bowl, beat the butter and sugar until light and creamy.
4. Add the eggs and vanilla and beat well.
5. Sift in the flour, cocoa powder, baking powder, baking soda, coffee granules, salt.
6. Add the banana and beat until combined. Add the yogurt and beat again.
7. Add the chocolate chunks and mix well.
8. Pour into the prepared pan and sprinkle chocolate chips on top.
9. Bake in the pre heated oven for 50-60 minutes or until a skewer comes out clean. Start checking at 50 minutes.
10. Once done, remove from the oven and cool for 15-20 minutes and remove the cake from the pan and cool completely.
Notes
1. Make sure all ingredients are at room temperature.
2. I used granulated sugar, but pulsed it in a blender before using.
3. Make sure your bananas are very ripe.
4. You can add some cinnamon powder and walnuts too.
Until next time,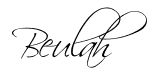 Share this post if you found it useful!