My son has started full day school and he likes to take only variety rice in his lunch box. He does not like taking sambar, rasam. So I make different kinds of pulao, fried rice often. This time I decided to make this okra rice as I wanted to include okra in my kids diet.
Okra is a healthy veggie, rich in vitamins, folic acid and calcium. It is low in calories and high in dietary fibre. Growing up, I was not very fond of okra but now it's one of my top favorite veggie!
Okra is called as Bhindi in Hindi and Vendakkai in Tamil. Many people don't cook okra due to it's sticky nature but if done properly, there will be no stickiness and it's a breeze to cook okra.
OKRA RICE
Preparation time 15 mins | Cooking time 20 mins | Serves 2-3
Ingredients
Okra - 250 gms

Rice - 1 cup

Onion - 1, chopped

Red chilli powder - 1 tsp

Turmeric powder - 1/4 tsp

Coriander powder - 1 tsp
Fennel powder - 1/2 tsp

Sambar powder - 1 tsp

Cumin powder - 1/2 tsp

Roasted peanuts - 1/2 cup

Salt - to taste
To Temper
Oil - 3 tbsp

Mustard seeds - 1/2 tsp

Urad dal - 1/4 tsp

Hing - a pinch

Curry leaves - 1 sprig

Red chilli - 2
Some other variety rice recipes
Method
1. Chop the okra to 1 cm pieces. Chop the onion.
2. In a wok, heat the oil. Add the mustard seeds, urad dal, curry leaves, hing and red chilli.
3. When the mustard seed splutters, add the chopped onion. Add little salt and saute till the onions till they are translucent.
4. Add all the masala - turmeric powder, red chilli powder, coriander powder, fennel powder, sambar powder and cumin powder. Mix the masala with the onion and cook for 3 minutes.
5. Add the chopped okra and mix with the onion masala.
6. Keep the flame low and cook the okra. Do not add water, keep stirring it often.
7. When the okra is cooked completely, add the cooked rice and mix well.
8. You can add some roasted peanuts and mix in.
Notes
1. Wash the okra and pat dry before cutting it to avoid stickiness.
2. You can add a tbsp of curd or a tsp of besan to avoid stickiness and make the okra crispy. I don't add any of it.
3. Do not cover and cook the okra.
4. You can add more oil if you feel the need but do not add water. Water/moisture makes the okra sticky.
5. I added roasted peanuts for crunch since I was packing this for my kids lunch box. You can skip. I also used roasted peanuts so just added it at last. If using raw peanuts, you need to add it in the beginning and roast it well. You can add some cashews as well.
Until next time,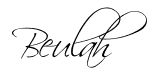 Share this post if you found it useful!