Vendakkai or lady's finger is veggie that my husband loves. Vendakkai is a healthy veggie rich in calcium, vitamins and folic acid. I never used to buy this veggie earlier because of its's slimy nature but now I've learnt to cook this without any sticky problems! I will share tips on how to avoid the sticky nature of lady's finger later on.
This varuval is very tasty! We don't add any onion to it and all the masalas together give it a deep spicy taste that we love!
I don't add curd or besan to make it crisp or avoid stickiness, i
t takes very less time to cook too and gets done quickly.
VENDAKKAI VARUVAL
Preparation time 15 mins | Cooking time 10 mins | Serves 2-3
Ingredients
To Temper
Oil - 1/4 cup

Cumin seeds - 1/2 tsp

Curry leaves - 1 sprig

Hing - 1/8 tsp

Red chilli - 1
Other lady's finger recipes
Method
1. In a kadai heat the oil. Add the cumin seeds, hing, curry leaves and red chillies.
2. When the cumin seeds splutter, reduce the flame to low and add all the masala mentioned and add the salt too.
3. Mix well and add the chopped vendakkai.
4. Mix well with the masala. Do not add any water and do not cover.
6. The vendakkai will get cooked within 8-10 minutes.
Notes
1. Never add water, do not even sprinkle water. If you feel the vendakkai sticking to the pan add little more oil but not water.
2. Do not cover while cooking vendakkai. Covering will create moisture, which will make the vendakkai stick to each other.
Until next time,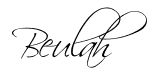 Share this post if you found it useful!