Vanilla cupcakes are the best to bake whenever I have kids coming home. I already have a wonderful vanilla cupcake recipe that I love. That recipe uses oil and I was looking for a recipe that uses butter and I tried this one and it came out so soft and delicious! I don't always frost my cupcakes, sometimes I simply add a handful of chocolate chips and they are good to go! These cupcakes are one of my favorites!
VANILLA CUPCAKES
Preparation time 20 mins | Baking time 20 mins | Makes 12
From - here
Ingredients (My 1 cup = 240 ml)
All purpose flour (maida) - 1 and 1/3 cup (185 gms)

Butter - 1/2 cup (115 gms)

Baking powder - 1 tsp

Granulated sugar - 1 cup (200 gms)

Eggs - 2 large

Milk - 1/2 cup (120 ml)

Vanilla - 1 tsp

Salt - 1/4 tsp
Method
1. Pre heat the oven to 180 degrees C. Line the muffin tray with paper liners.
2. Add the butter and sugar to a bowl and beat well for 2 minutes.
3. Add the eggs and vanilla and beat again.
4. Add the milk and beat again.
5. Sift in the flour, baking powder and salt. Beat until just combined.
6. Scoop the batter into the muffin liners and bake in the pre heated oven for 20 minutes.
7. Once done remove from the oven and let cool for 2 minutes and then remove the cupcakes from the muffin tin and let it cool completely.
Frosting
I used chocolate ganache to frost my cupcakes
Dark chocolate - 200 gms

Heavy cream - 100 gms
Check this post on how to make chocolate ganache.
Once the ganache is done, pipe out any design you want on the cupcakes.
Notes
1. The cupcakes should bake between 18-22 minutes.
2. You can frost the cupcakes with whipped cream or buttercream too.
Until next time,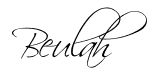 Share this post if you found it useful!