This coleslaw sandwich is one of my all time favorite snack. It's quick and easy to put together and tastes really good! I always have some coleslaw in the fridge and it takes just a minute to get this ready. This is not much of a recipe but since it's one of my favorites, I wanted to post it!
COLESLAW SANDWICH
Preparation time 1 min | Serves 1
Ingredients
Method
1. Take the bread slices and spread the coleslaw.
2. Cut and serve!
Notes
1. You can grill the sandwich too, but I like it plain.
Until next time,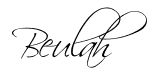 Share this post if you found it useful!