Here is an easy and tasty milkshake made with sapota, also known as chickoo in Hindi. I love adding fruits to make milkshakes and this is yet another one. If you want to make it more tasty, add some vanilla ice cream to it! Then it will taste just like the store bought ones!
SAPOTA MILKSHAKE
Preparation time 7 mins | Serves 1 or 2
Ingredients
Sapota - 4

Chilled milk - 1 cup

Sugar - 2 tbsp
To watch this video in English
To watch this video in Tamil
Similar recipes
Method
1. Remove the seeds and take the flesh of the sapota.
2. Add it to a blender, add 2 tbsp of sugar to it.
3. Add little milk and blend to a smooth puree.
4. Now add the remaining milk and blend again.
5. Pour into serving glass, add ice cubes if needed and serve.
Notes
1. Add 2 scoops of vanilla ice cream to make it more creamy and tasty.
2. Instead of sugar, you can add honey as well.
3. If you feel the consistency of this milkshake is thick, then add 1.5 cups of milk.
4. Make sure you use ripe sapotas. Using even one unripe sapota will give you a sticky milkshake.
Until next time,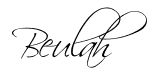 Share this post if you found it useful!