Eggless Rose Milk Cake Recipe | Rose Milk Tres Leches Cake | Eggless Rose Flavored Cake - In this video, we will see how to make the trending youtube viral cake recipe - the rose milk cake. This is an eggless cake recipe flavored and soaked with rose milk syrup. This is a beautiful looking tasty, delicious, soft and moist cake!
Ingredients
APF/Maida - 1 1/4 cup

Cornflour - 2 tbsp

Baking powder - 1 tsp

Baking soda - 1/4 tsp

Sugar - 3/4 cup

Curd - 1/3 cup

Oil - 1/4 cup

Milk - 1/2 cup

Rose Milk Syrup - 1 tbsp

Salt - 1/4 tsp

Vanilla - 1 tsp

Pink food color - 1 drop
Rose Milk to soak the cake
Milk - 3/4 cup

Condensed milk - 1/3 cup

Heavy cream/Fresh cream - 2 tbsp

Rose syrup - 1 tsp
Frosting
Whipping cream - 1/2 cup

Unsalted pistachio - few chopped

Icing Sugar

Rose petals - optional
Watch the video in English
Method
1. Grease an 8x8 inches cake tin with oil and then sprinkle some maida and spread well. Do not line it with paper.
2. Pre heat the oven to 180 degree C for 15 mins.
3. Take a bowl and add oil and curd. Whisk well, add vanilla and whisk well.
4. Place a sieve over the bowl and add the maida, sugar, cornflour, baking powder, baking soda and salt. Sieve this into the bowl.
5. Combine the wet and the dry ingredients. As you mix, slowly add the milk.
6. Mix till you get a smooth batter. Then add the rose milk syrup or essence. I used rose milk syrup. Add a drop of pink color, mix till it's well combined.
7. Transfer the batter into the cake tin and tap the tin on the counter to remove air bubbles.
8. Bake in the pre heated oven for 25-30 mins. Put a skewer inside the cake, if it comes out clean then it's done otherwise bake for a little longer.
9. Wait for the cake to cool completely.
For the Rose Milk
10. Take 3/4 cup of milk and add the condensed milk and the cream. Mix well.
11. Then add 1 tsp of rose syrup. If you prefer you can add some pink color too but I did not add.
For the frosting
13. As the cake is cooling down, take the whipping cream in a bowl, add icing sugar and beat till it forms stiff peaks. Keep refrigerated.
Assembling
14. Poke holes on the cooled cake with a fork or tooth pick.
15. Pour the rose milk over the entire cake. Add about half of the rose milk.
16. Keep this in the fridge for 30 mins for the cake to soak the rose milk.
17. After 30 mins, bring the cake from the fridge and add the whipped cream over the soaked cake and spread well.
18. Add chopped pistachios over the cream to decorate the cake.
19. Keep refrigerated for 30 mins before cutting and serving.
Serving
20. Cut slices and before serving, pour the remaining custard milk around the cake slice and serve.
Notes
1. If using rose milk essence, add about 10-12 drops.
2. Make sure the curd is thick and not sour.
3. Use unsalted pistachios.
Bible blessing - Those who know Your name trust in You, for You, O LORD, do not abandon those who search for You. Psalm 9:10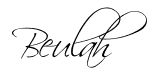 Share this post if you found it useful!